Why KFB?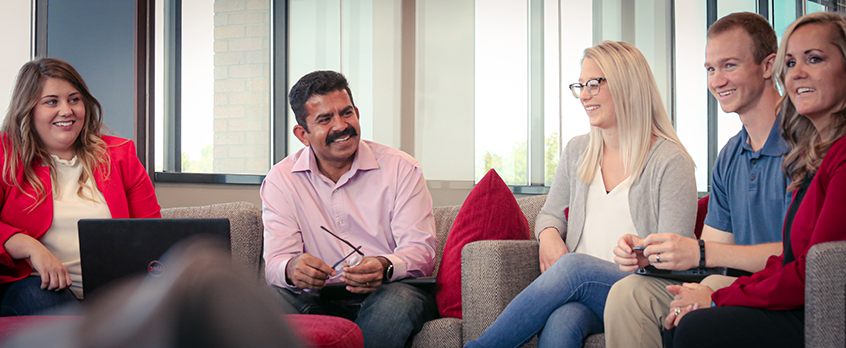 We take pride in a friendly company culture, a healthy work-life balance and our commitment to a happier you.
When you're here, you're not just another face in a cubicle. Those who make up the KFB family define who we are. Here are just some of the ways we thank them: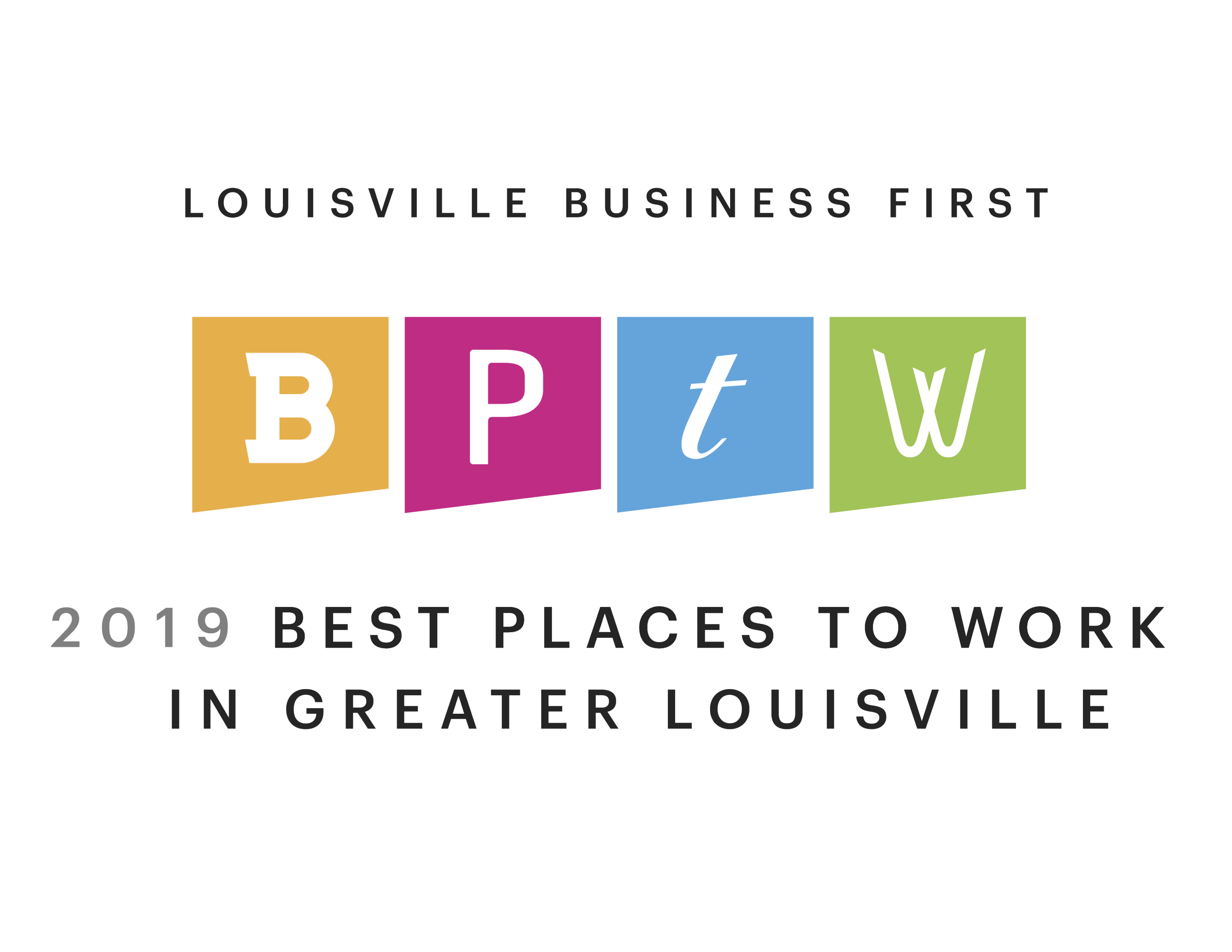 Kentucky Farm Bureau Insurance is honored to be recognized as one of the Best Places to Work in Greater Louisville by Louisville Business First. KFB Insurance is one of 10 companies to receive the award in the large company category (151+ employees) for 2019.
The company entered the Louisville-based competition via an online submission process. The results were determined by employee responses to a survey administered by a third-party vendor (Quantum Workplace). Surveys were sent to KFB employees working in the Greater Louisville area, including the State Office, Jeffersontown Regional Office, and Louisville Regional Office.
Kentucky Farm Bureau provides our valued employees with a competitive compensation and benefits program to help them achieve financial security. To learn more, check out our benefits page here.
Our mission is not to merely exist in your communities, but to serve them. Through our company's philanthropic efforts, we support causes that are important to the entire KFB family. Read more about how we've changed the lives of countless Kentuckians here.
KFB State Office employees can enjoy a delicious, affordable lunch without ever stepping foot outside the building. KFB's on-site cafe offers a smorgasbord of tasty options, including hot and cold breakfast, a rotating exhibition menu, grill and deli items made-to-order, a full soup and salad bar and grab-and-go items. Members of the Farm Bureau family enjoy a discounted lunch when they pay with their employee ID badge.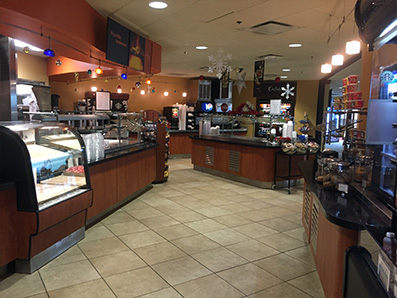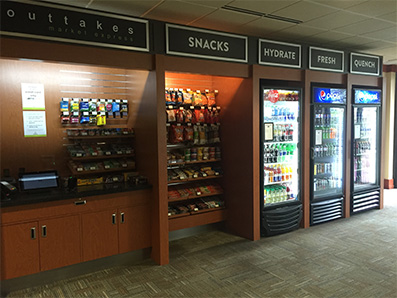 Our State Office and many of the Regional Claims Offices have either recently been remodeled or are currently under remodel to modernize the work environment at KFB.
A full interior renovation of the State Office was recently finished, providing KFB employees state-of-the-art workspaces, including an open floor plan, increased collaboration space and updated technology.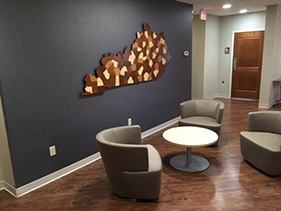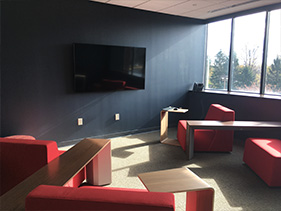 KFB encourages a healthy work/life balance with its wellness program.
The State Office features an on-site state-of-the-art fitness center, which hosts staffed fitness classes and is open 24/7. If you're not in Jefferson County, no worries! You can take advantage of our gym reimbursement program.
We care about our employees' health and wellbeing by providing a variety of wellness initiatives throughout the year, including walks, runs and health challenges.