The Certified Farm Market (CFM) program is a directory of farm market operations that are committed to providing customers with locally grown, quality products, and service. Participating markets adhere to program requirements and have developed a reputation for meeting the highest standards of quality, freshness, and market appeal set forth by Kentucky Farm Bureau, an industry leader with 100 years of agriculture experience.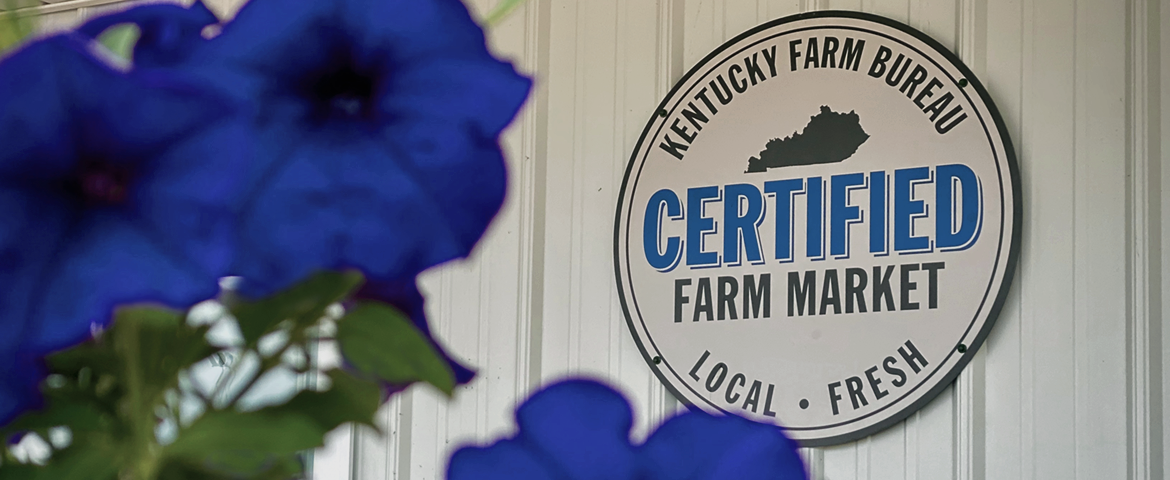 ELIGIBILITY REQUIREMENTS
Farmers who market products with the Certified Farm Market logo must meet specific requirements. The Certified Farm Market logo is the key for farm markets to designate local products in the marketplace and helps to ensure customer confidence. Customers can trust they are buying local products that directly benefit local family farms and communities. The Certified Farm Market program has been guiding customers to quality, local products since 1996.
HARVEST CALENDAR
Click here to open a farm harvest calendar for seasonal produce information.